Why don't businesses sell in the UAE?
Capital Club, DIFC, Dubai
10 / Sep / 2019 Time: 08:30 - 11:00
Re-Think Accounting Firm, in association with business sales specialists EvolutionCBS, will be hosting an exclusive free Masterclass on 10 September 2019.
Whilst no company is guaranteed to sell you can do your best to avoid this situation when you go to market by putting a strong exit plan in place. The Masterclass will cover key reasons why businesses fail to sell first time including; lack of preparation, poor financial reporting, owner reliance and unrealistic price expectations.
Our speakers will discuss what you can do to combat these common problems, enabling you to maximise the value and saleability of your business when the time comes to sell.
SPEAKERS
Rob Goddard, Founder and Executive Chairman: EvolutionCBS
Rob is an astute businessman, with more than 30 years senior level experience in Financial Services, including Banking and Insurance, for the last 17 years being involved in the M&A industry. He has, to date, helped over 350 business owners to achieve successful business exits, representing more than £2Bn in transaction values. Rob founded EvolutionCBS in 2011. Operating from the UAE and the UK, it is focused specifically on the growth and investment in SMEs across the country and wider Gulf region.
EvolutionCBS also has a significant role concerning inward and outward investment across the Emirates, promoting cross border business activity to enhance trading opportunities between nations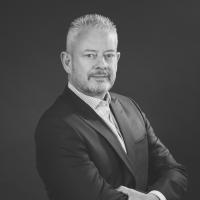 David Linklater, Director of Accounting the CFO Services : Re-Think Accounting Firm
David is a seasoned chartered accountant with over 20 years of experience in managing private, public and PE/CV backed organizations. Valued for combining strategic planning with tactical delivery through change management, systems integration, project management and performance measurement in a variety of industries including FMCG, Manufacturing, construction, e-commerce and hospitality.