Extreme Growth Mastermind
Capital Club, Gate Village, Building 3, DIFC, Dubai
11 / Jun / 2019 Time: 09.00 - 13.00
Extreme Growth Mastermind
Unlock what's really possible for you and your business
Masterminds are an incredibly powerful environment to create exceptional levels of business growth.
A well-run Mastermind brings together a select group of individuals with a common key focus; offering each other advice, guidance, decision-making support, ideas, creativity, and serious accountability.
Our exclusive Masterminds take place every 3 months. We are inviting interested parties to join us at one of our existing Mastermind sessions for the morning on Tuesday 11th June 2019 to learn more about the groups and how they can transform your business' success.
Masterminds are the perfect environment for ambitious business owners who are looking for Extreme Growth in the next 12 months. If that's you, then your journey starts here…
Join EvolutionCBS for an Extreme Growth Mastermind and:
Understand how a Mastermind can transform your business success and set you apart from the crowd
Meet like-minded, high-calibre business owners who are ready and willing to support your rapid business growth
Find out what it takes to a build a successful and highly saleable business
Feel the benefits of being part of an exclusive team of people all working towards a common goal
Uncover the power of real accountability, a core asset in any business looking for serious growth
Mastermind Information:
How to book
Our next Quarterly Mastermind is taking place on Tuesday 11th June.
To book your space/s please email Samantha Taylor staylor@evolutioncbs.co.uk with the following information:
Full name of attendee/s
Company information (if you will be making payment via your company)
Any special requirements including dietary requirements
An invoice and further details will be sent to you by return email. Spaces are limited and will be offered on a first come, first served basis.
Cost
500 AED including lunch and refreshments.
About the venue
The Capital Club is a premier venue in the heart of the financial district (DIFC). The day will include a superb lunch and refreshments throughout the day.
About Rob Goddard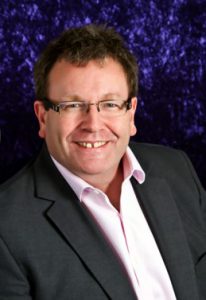 Rob is the Founder and CEO of EvolutionCBS Ltd – a Mergers & Acquisitions advisory company whose services include Business Sales, Business Acquisitions and Business Growth.
An astute businessman, with more than 30 years senior level experience in Financial Services, including Banking and Insurance, for the last 16 years Rob has been involved in the M&A industry. He has, to date, helped more than 350 business owners to achieve successful business exits, representing more than £2Bn in transaction values.
Rob is also a Non-Executive Director and Business Growth Consultant to a number of businesses, supporting their shareholders to increase the exit value of their companies. He is also a published author and a popular speaker at business events.
He founded EvolutionCBS in 2011. Operating from the UAE and the UK, it is focused specifically on the growth and investment in SMEs across the country and wider Gulf region.  EvolutionCBS also has a significant role concerning inward and outward investment across the Emirates, promoting cross border business activity to enhance trading opportunities between nations.