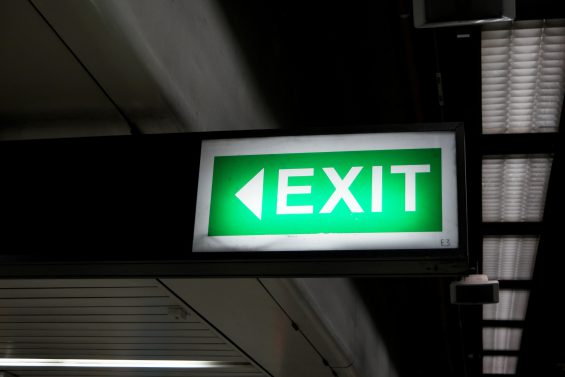 When setting up a business, the trials and tribulations of firstly achieving break-even and then profit often leaves the idea of an effective, well-constructed exit strategy at the back of one's mind.
However, there comes a time for most entrepreneurs to exit their business; be it to release funds for a new venture, retirement or any number of other reasons, and to get the best price requires considerable preparation.
What steps can I take when putting my exit plan together?
Preparation is key
As with anything, preparation will always make for a smoother transition and stand you in the best stance to exit with the price you want.
Start with your personal objectives – it may seem a rather "back to front" way of doing things but it will give you a clear view of what the business needs to achieve for you.
A solid performance of trading over the last few years plays a key role, and naturally buyers are attracted to upward trends.
Your business's financial forecasts will come under tight scrutiny so ensure they are realistic and that you can back them up.
Ensure contracts are watertight
Make sure your supplier and customer contracts are up to date and watertight.
Ensure your employee contracts comply with the latest legislation.
If you have registered trademarks or patents make sure they are fully protected.
Regulatory approvals and licenses should be kept up to date.
Call the experts
At the risk of sounding salesy, it remains important to get the right people in who know what they are doing and can assist in finding you the right buyer.
A skilled broker will help to ensure that you receive the best possible price for your business in a deal structure that meets your specific requirements. For example, ensuring that the price isn't dependent on an "earn out" where a portion of the value is performance related and paid over a longer period during which you have little or no control.
Make sure you watch our latest video where Evolution CBS's Chief Executive Officer, Rob Goddard, discusses how he has helped over 339 businesses either exit, acquire or grow.
If you enjoy a good book, Rob also has a great offer for you at the end!
If you are looking to engage in an exit strategy for your business or acquire a business, contact us on 0118 322 4688.